We've partnered with AirBnB to make your booking experience seamless. To reserve your room, simply select your preferred option from the choices below.
---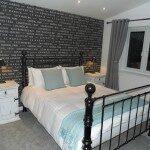 Mylett room Our cosy and comfortable space features an en-suite bathroom with a spacious shower, WC, and basin. Step outside onto your private decked area and enjoy the serene views of our main garden, which faces south and offers seclusion from the outside world. Come stay with us and experience the perfect blend of comfort and tranquillity.
To book: Click Here
---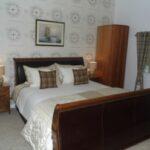 Malone room is a spacious accommodation featuring a contemporary en-suite bathroom with a raised bathtub and a separate wet room shower, a WC, and a wash basin. The room offers direct access from the entrance and dining hall and boasts a private courtyard garden, perfect for a peaceful escape. Book your stay now and enjoy the comfort and privacy of the Malone Room.
To book: Click Here